Admissions are open Now !!!
Bring Virtual World into reality
Welcome to Arena Animation JM Road Pune
Where reality meets and blends with the imagination, Visual Effects (VFX) begins. Arena's VFX courses train you to become all-around VFX specialists. Right from the fundamentals to the most advanced techniques and tools, you will learn all that the industry demands from a skilled professional.
With the production of movies like The Avengers and Bahubali, and television shows like Game of Thrones that are set in fantasy worlds, the demand for visual effects is on the rise. Learn fundamentals of visual effects with these VFX courses and transform the ordinary into extraordinary!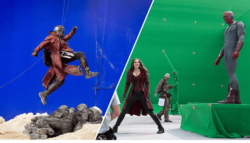 Enroll in our best VFX Courses and turn ordinary into Extra Ordinary
VFX Prime
Transform Ordinary into Extra Ordinary
Animation VFX Prime
Two Skills One Program
VFX Compositing and Editing
Master The Art Of Compositing
VFX Film Making
Take your VFX Skills to Films
VFX Courses can create endless opportunities in these fields.
Here are the most frequently asked Questions from most of the people
Fill the form 👉
Get A Free Career Consultation call from our Experts

and Get our Digital Brochure...!
Best ever place to learn the vfx and animation industry. Teachers here let's you explore and help to get ready for jobs.
Supportive staff and great experience
Omkar Golhar Animation
2022-11-20
The institute is very good. They have professional teachers like Amit Gunjal Sir and supportive staff members. Institute looks so nice and they have got a really good infrastructure.
Decent and good place
Excellent platform to enhance skill of animation
Sharayu Mhaske
2022-11-16
Best education of animation is provided which is appreciable 👍
Karishma Thete
2022-11-16
Bestest institute to learn animations and vfx in pune
I loved the concept of learning and enjoying here