Admissions are open Now !!!
Bring Virtual World into reality
Welcome to Arena Animation JM Road Pune
Visual Effects (VFX) are special effects added to film and video content to enhance or augment live-action shots. VFX techniques can be used to create realistic or fantastical environments, creatures, and actions, as well as to remove or hide elements in a shot. This is achieved through a combination of techniques such as compositing, motion graphics, and 3D animation. VFX artists use software and tools like Adobe After Effects, Houdini, and Autodesk Maya to bring their ideas to life.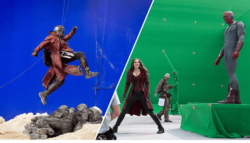 About VFX courses in Pune
VFX (Visual Effects) courses are educational programs that teach students the skills and techniques required to create special effects for film, television, video games, and other forms of media. These courses typically cover a wide range of topics, including compositing, 3D animation, motion graphics, and visual effects software and tools.
VFX courses are offered by a variety of institutions, including colleges, universities, online learning platforms, and training centers. Some programs may lead to a certification or degree, while others may be standalone courses designed for professional development.
How to learn VFX Courses?
To learn VFX courses, you need to determine your area of focus, research available courses, start with the basics, gain hands-on experience, use online resources, stay up-to-date, and build a portfolio. Choose the aspect of VFX you want to specialize in, such as compositing, 3D animation, or motion graphics, and find courses offered by universities, colleges, online platforms, and training centers that align with your goals.
Start with basic courses and gain practical experience through hands-on projects and exercises. Utilize online resources for additional learning and practice. Keep yourself up-to-date with the latest developments by attending workshops, conferences, and taking advanced courses. As you progress, create a portfolio of your work to showcase your skills and experience to potential employers in the VFX industry.
Enroll in our best VFX Courses and turn ordinary into Extra Ordinary
VFX Prime
Transform Ordinary into Extra Ordinary
Animation VFX Prime
Two Skills One Program
VFX Compositing and Editing
Master The Art Of Compositing
VFX Film Making
Take your VFX Skills to Films
VFX Courses can create endless opportunities in these fields.
Best ever place to learn the vfx and animation industry. Teachers here let's you explore and help to get ready for jobs.
Supportive staff and great experience
Omkar Golhar Animation
2022-11-20
The institute is very good. They have professional teachers like Amit Gunjal Sir and supportive staff members. Institute looks so nice and they have got a really good infrastructure.
Decent and good place
Excellent platform to enhance skill of animation
Sharayu Mhaske
2022-11-16
Best education of animation is provided which is appreciable 👍
Karishma Thete
2022-11-16
Bestest institute to learn animations and vfx in pune
I loved the concept of learning and enjoying here
Fill the form 👉
Get A Free Career Consultation call from our Experts

and Get our Digital Brochure...!