Digital Painting: –
Digital painting is an art form in which water colors, oil pastels are used in a digital format with the help of digital tools in the software or computer. It is actually a traditional painting only but in more modern way known as Digital painting.
Software like Photoshop try to mimic like actual physical brushes using different types of brushes & paint effects. The digital brushes contain all type of brushes like oil, acrylics, pastels, charcoal, pen even it contains air brushing facility.
Even in this art one can create its own brush by combining different texture & shapes. Advanced artwork flourishes generally underway workmanship. It is most broadly utilized in applied plan for film, TV and computer games.
Advanced artwork programming, for example,
Corel Painter,
Adobe Photoshop,
ArtRage,
GIMP
Krita
and open Canvas
                        give specialists a comparative climate to an actual painter: a material, painting instruments, blending ranges, and a large number of shading choices. There is a difference between Traditional painting and Digital Painting.
In traditional painting, artist have to go in a linear way. But exactly opposite to that digital painting can be done in a non-linear way, as artist can undo & redo the mistakes and can do has changed for computerized painting.
Rather than a canvas or sketchbook, specialists would utilize a mouse or tablet to show strokes that would show up with the hint of a pen to the tablet's surface, or a tick of pen.
Origin of digital painting from Sketchpad to Adobe:
The first graphical manipulation program was sketchpad which was invented by Ivan Sutherland in 1963. Artists would draw the digital painting on CRT known as Cathode Ray Tube. Other early tablets, or digitizers, similar to the ID (savvy digitizer) and the Bit Pad were monetarily effective and utilized in CAD (Computer Aided Design) programs.
WACOM is the business chief in tablets which can run in size from 4″ x 6″ the entire way to 12″ x 19″ and are under an inch thick. Different brands of realistic tablets are Aiptek, Monoprice, Hanvon, Genius, Adesso, Trust, Manhattan, Vistablet, DigiPro, etc. All these realistic tablets have the fundamental elements of a mouse, so they can be utilized as a mouse, in realistic editors as well as a trade for a mouse, and they are viable with basically all Windows and Mac programming.
One of the best software for digital painting was invented in 1987 by Knoll brothers, Thomas Knoll & John Knoll. The program was transformed into a photo editing program called Image pro, however later changed to Photoshop. Adobe systems had already introduced Adobe Illustrator 1.0 in 1986 on the Apple Macintosh. These two projects, Adobe Photoshop and Adobe Illustrator are as of now two of the top projects utilized in the developments of digital painting.
Here are some examples of digital paintings…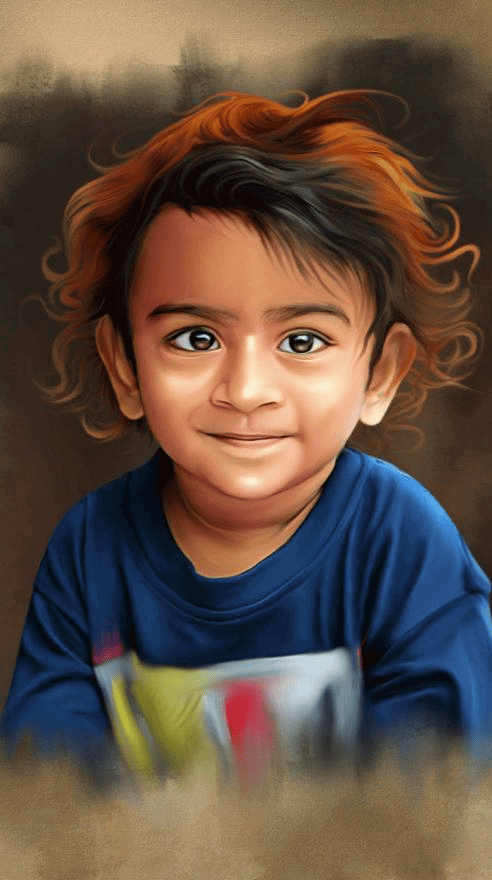 As you can see in the above images the digital brush strokes are visible clearly. Also the mixing of colors is done using smudge tool. The hair strokes are done by customizing brush by combining shapes. So this is how the digital painting is done using different tools in the software.
Wanna Learn Digital Painting, Then feel free to contact us and book your seats in Arena Animation JM road Pune .