VFX (VISUAL EFFECTS) It is the process in which we can imagine the things and then it get created. It is the art of compositing multiple images into single images that looks like a realistic. A live-action shot in VFX film making it is to create realistic imagery that is what we called VFX.
What is VFX FILM MAKING?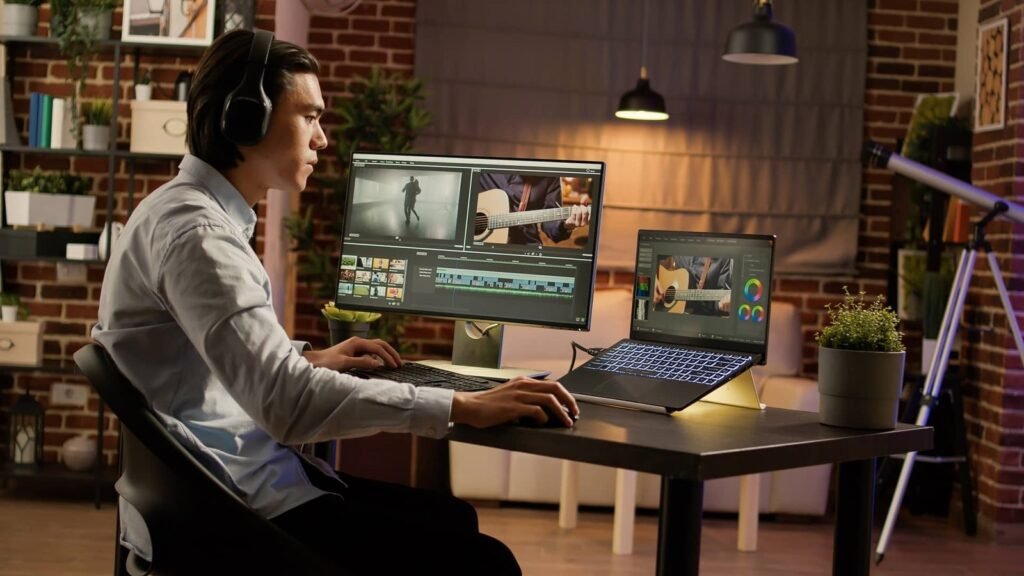 In Film Making, (VFX) Visual Effects it is the manipulation of any screen which we have imagine but that does not really exist in our real life. We can create a new world, a new environment, new landscape by giving or using the new techniques of visual effects so that it can look realistic.
In VFX FILM MAKING we can make or create a photo real, we can generate the photo digitally by giving the visual effects or manipulating the picture. VFX artist use the latest technology and tools to produce the realistic imagery.
VFX Industry across India had a market size over 79 Billion Indian Rupees in financial year 2020, up from about 39 Billion Indian Rupees in the financial year of 2016.
There are three types of VFX, CGI, Compositing & Motion capture. There is a demand and scope in future for VFX Industry definitely. We can recreate every thing on-screen to keep people entertained. India's VFX Industry is quickly growing with latest technology and trends.
Indian VFX is so important in Hollywood because our Indian team VFX artist gives them the high quality they want and their communication makes it for Hollywood to tap the Indian skills.
VFX Companies provides services to their clients. They provide Design Product to their clients which it helps to create the real world.
The Global VFX Market has a value of USD 26.64 Billion in 2020.The market is further expected to grow and to reach almost USD 49.83 Million by 2026.