An animation studio is a company that produces animated films, television shows, and other animated content. These studios often employ teams of animators, writers, and other creative professionals to develop and produce their projects. There are many known animation studios but in this article we will see Top 10 Animation Studios in the World.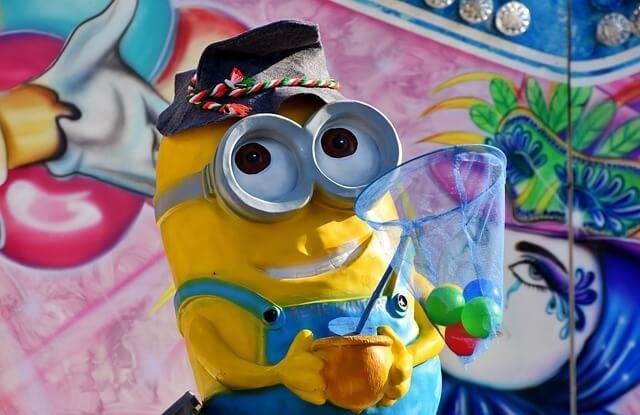 1.Pixar Animation Studios
Pixar is one of the most highly-regarded and successful animation studios in the world. Founded in 1979, the studio was acquired by Disney in 2006. Known for its revolutionary use of computer animation and its ability to create emotionally resonant stories, the studio has produced a string of critically acclaimed and commercially successful films, including Toy Story, Finding Nemo, The Incredibles, and Up.
2.Walt Disney Animation Studios
Disney is one of the oldest and most well-known animation studios in the world. Founded in 1923, the studio has produced some of the most beloved animated films of all time, including Snow White and the Seven Dwarfs, Cinderella, and The Lion King. Disney's success has continued into the 21st century with its CGI-animated films such as Frozen, Zootopia and Moana.
3.Studio Ghibli
Ghibli is a Japanese animation studio, founded in 1985 by Hayao Miyazaki and Isao Takahata, two of the most respected figures in the animation world. The studio is known for its visually stunning and emotionally powerful films, which often deal with themes of environmentalism and the struggles of everyday life. Ghibli's films include My Neighbor Totoro, Spirited Away and The Wind Rises.
4.Dreamworks Animation
Dreamworks is a prominent American animation studio that has produced a number of successful and beloved animated films, including the Shrek franchise, Kung Fu Panda, and How to Train Your Dragon. In recent years, Dreamworks Animation have also produced some popular series such as Trolls, Spirit Riding Free and The Boss Baby.
5.Blue Sky Studios
Founded in 1987, Blue Sky Studios is a computer animation film studio best known for its Ice Age series, and more recently for the Rio and the Peanuts Movie. The studio was acquired by 20th Century Fox in 1997, and is currently owned by Disney.
6. Illumination Entertainment
Founded in 2007, Illumination is an American animation studio known for its animated films such as Despicable Me and The Secret Life of Pets. The studio was founded by Chris Meledandri, former president of 20th Century Fox Animation.
7. Aardman Animations
Aardman is a British animation studio known for its stop-motion animation films, including Wallace and Gromit, Chicken Run, and Shaun the Sheep. The studio is considered to be one of the most respected and innovative animation studios in the world.
8. Laika
Founded in 2005, Laika is an American stop-motion animation studio known for its visually stunning and emotionally powerful films, including Coraline, ParaNorman and Missing Link. The studio's films often deal with darker, more mature themes than those of its competitors.
9. Animal Logic
Founded in 1991, Animal Logic is an Australian animation studio that specializes in both animation and visual effects. It has worked on several high-profile films, including The Matrix Revolutions, Happy Feet and The LEGO Batman Movie, and has been recognized for its groundbreaking work in computer animation.
10.Cartoon Saloon
Irish animation studio Cartoon Saloon is one of the best known independent animation studios. Founded in 1999 by Tomm Moore, it has become renowned for its hand-drawn animation style. The studio made its mark with The Secret of Kells, Song of the Sea, and Wolfwalkers which were critically acclaimed and had a great impact in the Animation industry.
If you want to learn Animation and join one of these institutes then feel very free to Contact us. Our team will provide a free career consultation call to guide you about Career in Animation and VFX industry.